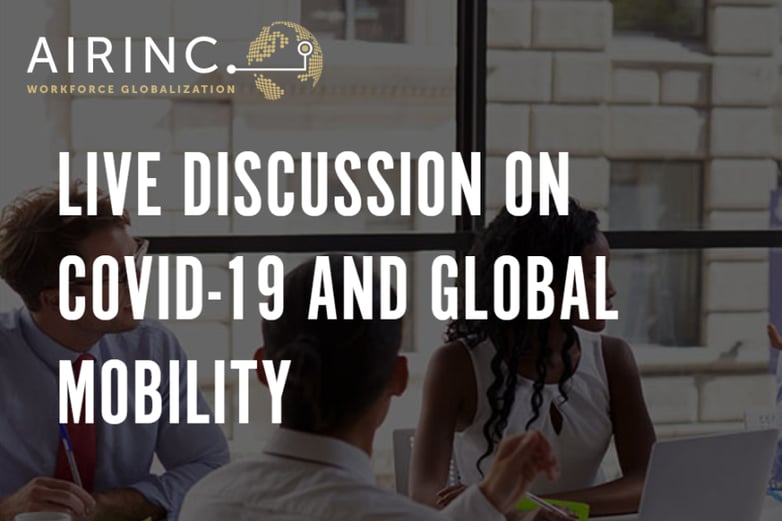 COVID-19: What our clients are saying
Last week AIRINC held several virtual roundtables regarding COVID-19. These sessions gave our clients a forum to discuss the issues they are facing and how they are handling COVID-19 concerns.
From these discussions, accounts indicate we are now in a "wait-and-see" period. The initial rush of company evacuations and self-initiated leaves has started to settle. With travel restrictions – both by governments and by companies – relocation, repatriation, and new assignments are greatly hampered.
So, what did we hear from our clients? Below are the top 5 things we learned from these sessions.
1. MOST EXPATRIATES ARE STILL OUT ON ASSIGNMENT
Some companies evacuated specific locations, and many companies contacted expatriates and assessed if they wanted to and could temporarily leave the host locations. Despite concerns about COVID-19, most expatriates have elected to stay put. Rather than risk infection, face travel challenges, endure quarantine, or face worse conditions at home, many expatriates decided to remain in the assignment location.
2. ADDITIONAL SUPPORT IS LARGELY COMING IN THE FORM OF COMMUNICATIONS
Companies are seeking to support those still on assignment with regular communications. They cite picking up the phone and checking in with expatriates, posting information to SharePoint sites, and reaching out via email. Almost none of the participants indicated they are providing additional hardship or benefits to expatriates. Most companies believe that we are all in this together and expatriates should receive the same treatment as local employees.
3. REGULAR COLA AND ALLOWANCE UPDATES CONTINUE
COVID-19 has created exchange rate volatility. Many companies asked if COLA updates are continuing and most companies reported they plan to implement the decreases and the increases that result from rate fluctuations. Companies that do not have robust update schemes are asking about typical triggers for implementing additional updates and 5-10% index or exchange rate changes were noted as thresholds. Hardship updates are also expected to continue as usual.
4. EMPLOYEES TEMPORARILY AT HOME ARE RECEIVING SUPPORT
Employees who left the host location temporarily are generally receiving support from the company. If the company initiated the leave, COLA and hardship are often still being provided, as is host housing support. If the employee did not have a property available for use in the home country, temporary living is also being provided. Most companies indicated that there is a limit to this support with a range of 30-90 days reported. If the employee initiated the leave home, reports were mixed. Some are providing the same support as they do to company-initiated moves, while others are providing less support in these cases, usually only the flight home and no temporary living. There were some concerns that temporary stays could eventually result in assignments needing to be ended and that would require decisions on ending support and providing assistance to repatriate goods from the host location.
5. NEW ASSIGNMENTS AND RELOCATIONS ARE BEING DELAYED
In general, international assignments have been put on hold. Some companies are not actively working on new assignments, whereas others are proactively working on immigration and other pre-work so that assignments can resume as soon as possible. A handful of companies in critical industries such as medical and cleaning supplies indicated a small number of new assignments are going through. Domestic relocations are occurring. Some employees are self-driving instead of flying. However, some employees are uncomfortable with the home sale process and have asked to delay their relocation. While many aspects of relocation can be handled through virtual assessments, the repairs, inspections, and other in-person components of home sales are considered too risky by some. Ability to sell houses is also an issue and companies did report taking more homes into inventory. Companies also reported leveraging a work-from-home situation, with proper tax considerations, to allow the employee to start their new job in the new location until the relocation can go through.
Companies are starting to think about the recovery
While we are in wait-and-see mode, companies are thinking about the recovery and what restarting relocations and assignments might look like. There are concerns about flight availability and supply chains that many are hoping can be resolved. Cost considerations and the overall economic environment is top of mind and cost effectiveness may need to play into recovery plans. It is a good time to think about what the recovery period will look like and to start planning.
If you'd like to discuss ways we can help with your plans for recovery, please reach out today by emailing me directly here. And if you're looking for more information about the current impact of COVID-19 on Global Mobility, click below to visit our COVID-19 dedicated landing page, which aggregates the best and most up-to-date information available:
---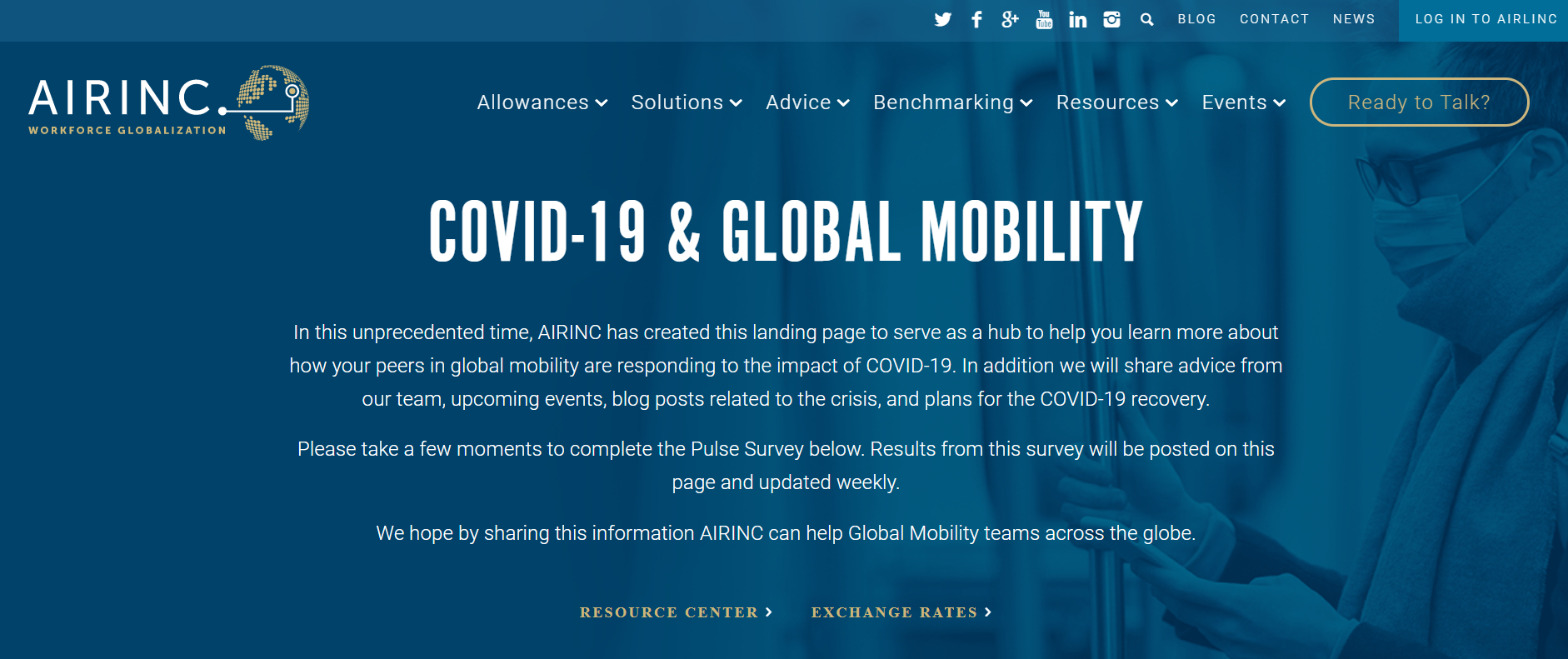 Visit AIRINC's COVID-19 Global Mobility landing page to read the best Mobility-related sources aggregated into one place.
---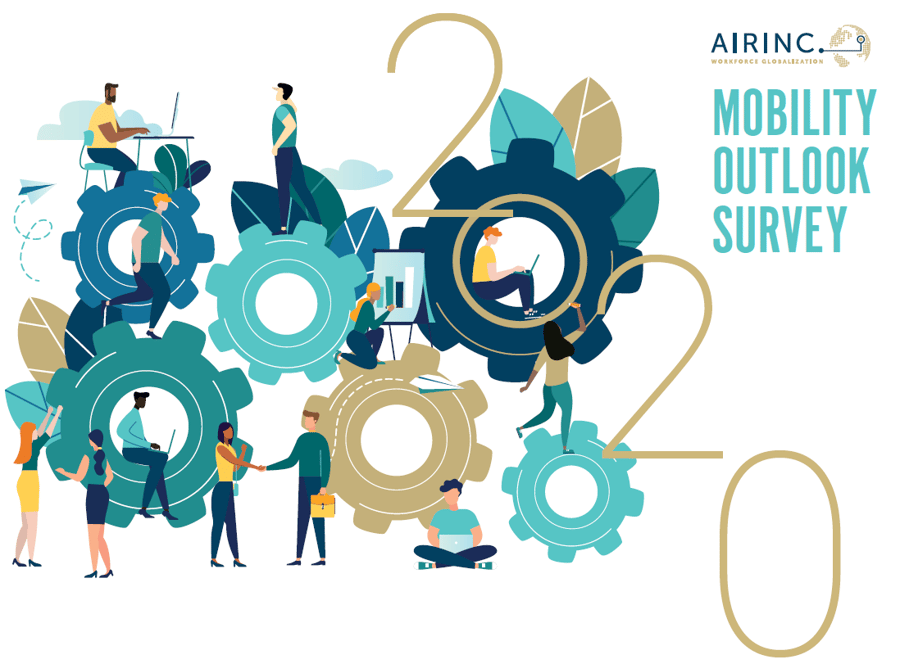 ---
About AIRINC
Listen | Partner | Deliver. For over 60 years, AIRINC has helped clients with the right data, cutting-edge technology, and thought-leading advice needed to effectively deploy talent worldwide. Our industry expertise, solutions, and service enable us to effectively partner with clients to navigate the complexity of today's global mobility programs. As the market continues to evolve, AIRINC seeks innovative ways to help clients address new workforce globalization challenges, including mobility program assessment metrics and cross-border talent mobility strategy. Our approach is designed with your success in mind. With an understanding of your goals and objectives, we ensure you achieve them. Headquartered in Cambridge, MA, USA, AIRINC has full-service offices in Brussels, London, and Hong Kong. Learn more by clicking here.
---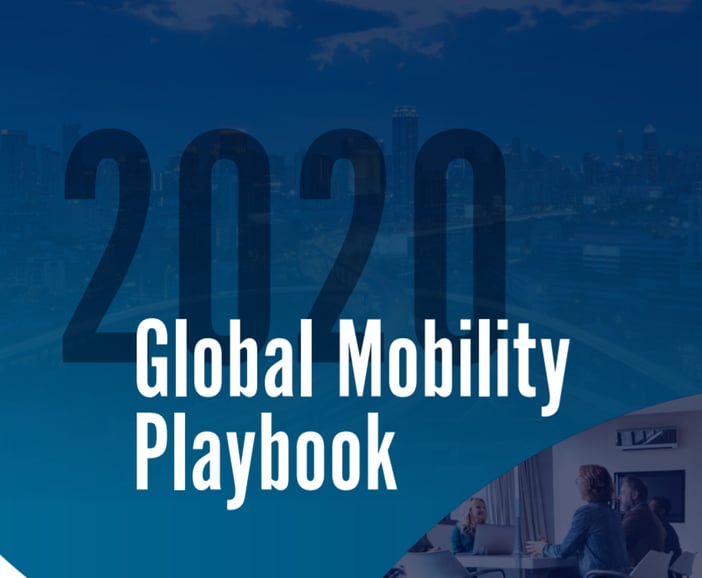 ---