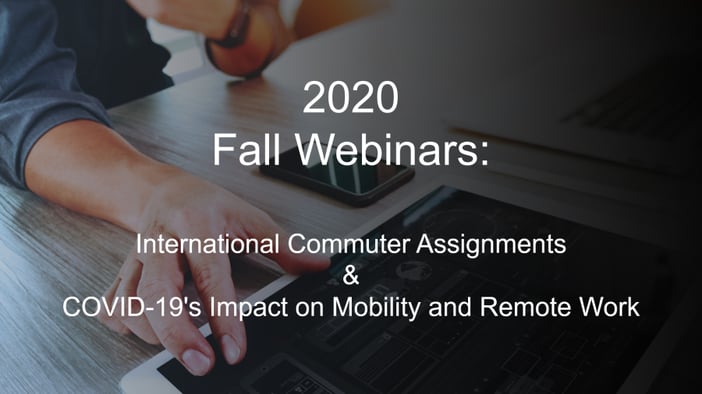 International Commuter Assignments
September 15, 2020 | 10:00 ET / 16:00 CET | Register
This webinar will focus on arrangements in which the employee lives in one country and works in another, making frequent and regular trips to the same work location.
Join us to learn more about:
• Why companies are using these assignments
• Variations by factors such as location and job level
• Commuting schedules and assignment length definitions
• Compliance and taxation
• Salary and benefits
• Policy elements such as accommodation, goods & services, hardship, and transportation
---
Looking Ahead: COVID-19's Impact on Mobility and Remote Work
September 29, 2020 | 10:00 ET / 16:00 CET | 14:00 ET / 20:00 CET | Register
How will COVID-19 reshape mobility programs in the future? How are companies handling remote work
arrangements both now and moving forward?
Join us for a deep dive into the emerging area of remote work including:
• Policy trends
• Complications & roadblocks - and ways to overcome
• Tips for governance & administration
• Global mobility's role

---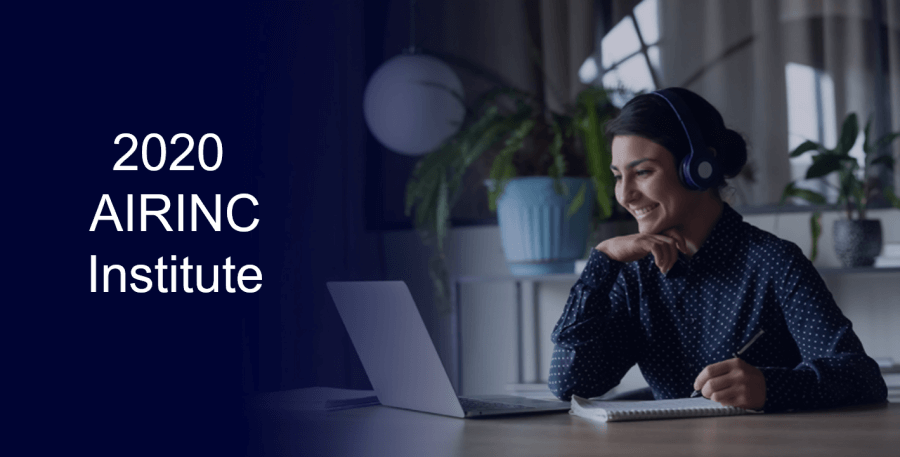 ---
About AIRINC
Listen | Partner | Deliver. For over 60 years, AIRINC has helped clients with the right data, cutting-edge technology, and thought-leading advice needed to effectively deploy talent worldwide. Our industry expertise, solutions, and service enable us to effectively partner with clients to navigate the complexity of today's global mobility programs. As the market continues to evolve, AIRINC seeks innovative ways to help clients address new workforce globalization challenges, including mobility program assessment metrics and cross-border talent mobility strategy. Our approach is designed with your success in mind. With an understanding of your goals and objectives, we ensure you achieve them. Headquartered in Cambridge, MA, USA, AIRINC has full-service offices in Brussels, London, and Hong Kong. Learn more by clicking here.
---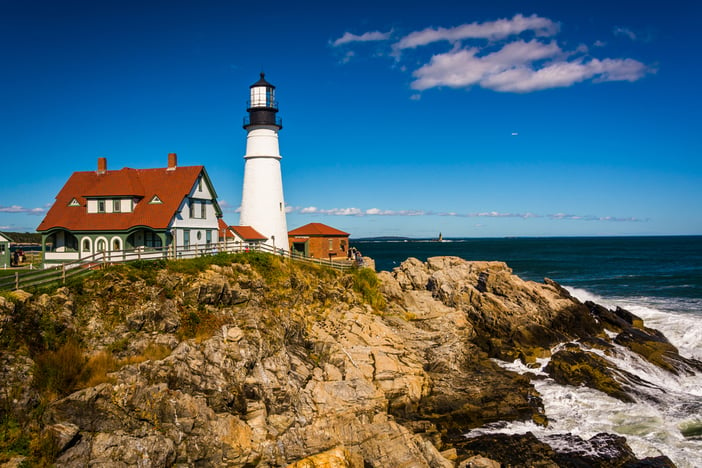 ---