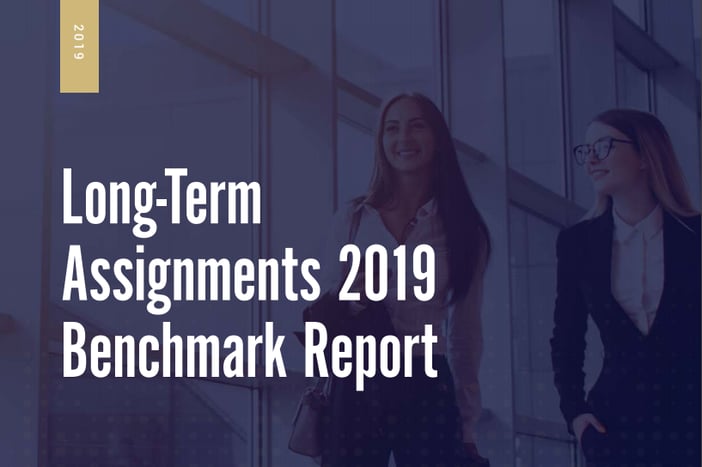 The Long-Term Assignment (LTA) Benchmark Report is now available!
The 2019 LTA Benchmark Report provides a comprehensive overview of policies and practices for temporary long-term international assignments. In addition to a detailed look at pre- and post-assignment, relocation, and on-assignment benefits, the benchmark reviews pay and tax approaches, and highlights the trend toward greater flexibility both in policy configuration and in how benefits are delivered.
The survey includes information from 185 best-practice companies representing a wide range of industries, headquarter countries, and program sizes.
"Hands down the most detailed and useful benchmark report I have seen from any vendor to date."

- Senior Executive Reward Manager, FMCG firm, U.K.
Access the 2019 Long-Term Assignment Benchmark now:
You can download the complete report here:
---

Related:
The Top 3 Reasons to Benchmark your Global Mobility Program
---

You may also like:
Pulse Survey Results: Assignees in Hong Kong
---

Did you miss the AIRINC Institute?
Access the recordings for the complete series by clicking here!
---