Tax Relief for Certain Moving Expenses
The United States Internal Revenue Service has announced transitional tax relief for certain moving expenses. This guidance (IRS Notice 2018-75) is for employer reimbursements made after December 31, 2017 for qualified moving expenses incurred for a work-related move that occurred prior to January 1, 2018.
The Tax Cuts and Jobs Act changed the treatment of moving expenses beginning with 2018. Most work-related moving expenses are no longer deductible and no longer excludable from gross income, if reimbursed by the employer. Under the new tax law, reimbursements for moving expenses are now generally subject to withholding tax and reportable as taxable wages for U.S. tax purposes. Most employers are planning to cover the tax liability and will now 'gross-up' for the withholding tax obligations according to our PULSE SURVEY.
---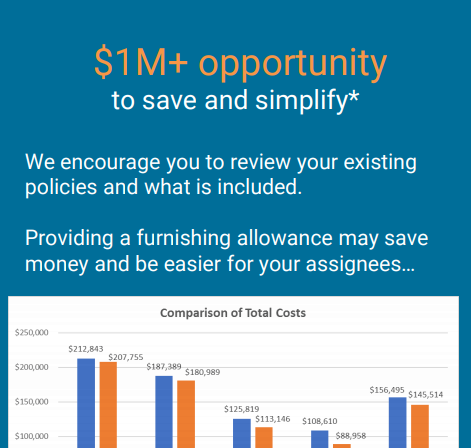 Infographic: Moving Household Goods is Taxing!
---
An Exception to the Rules
The recent guidance from the IRS provides an exception to the new tax rules if the move occurred prior to 2018, but the employer reimburses the employee for these costs after 2017. These reimbursements are not subject to income tax and social security withholding. To qualify, the payments must be for expenses that would have otherwise been deductible if the employee had directly paid for them prior to January 1, 2018. Additionally, the employee must not have deducted the moving expenses on their personal tax return for 2017.
If the employer had already treated the 2018 reimbursements of 2017 moving expenses as taxable and remitted withholding taxes, the employer can amend the U.S. payroll tax reporting (Form 941-X) and claim a refund.
Moving expenses incurred after 2017 remain subject to the new tax rules– non-deductible if paid by the employee and taxable wages, subject to withholding taxes, if paid by the employer. Some employers are considering a lump sum allowance to reimburse employees for moving expenses as well as other costs. Lump sums can minimize the time spent managing and reimbursing expenses while providing flexibility to employees.
---
Find Solutions: The Lump Sum Calculator
To see how a lump sum calculator may help you, follow the button below:
---
---