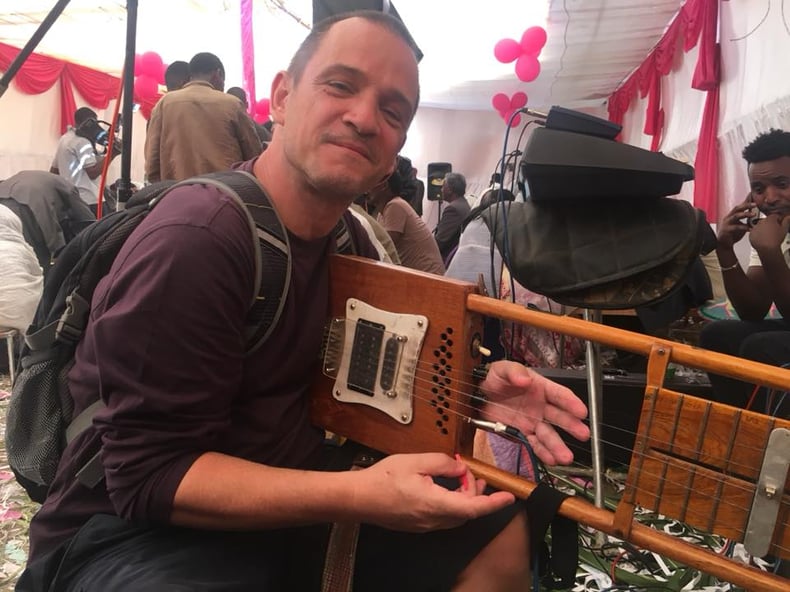 Andrew Morollo, shown above, playing an Eritrean Krar at a wedding in Asmara.
15 years of collecting data across the globe:
Andrew Morollo, AIRINC's most seasoned international cost-of-living surveyor, visited his 200th unique survey city in 2018. To honor this milestone, Andrew tells us about his career, and the lessons he's learnt from 15 years of surveying, and a lifetime of travel.
Where it all started...
Andrew first caught the travel bug when, as a 15-year-old American expat living in Munich, Germany, he embarked on a long train journey to Morocco with his older brother.
There, they both experienced the exotic sights and sounds of the ancient city of Fez. They also spent time in the port city of Tangiers, where Andrew spent one week at the municipal beach campground with Moroccans and African migrants, sharing stories and meals together.
The unique insights gained captivated Andrew's imagination and ignited his desire to see the world.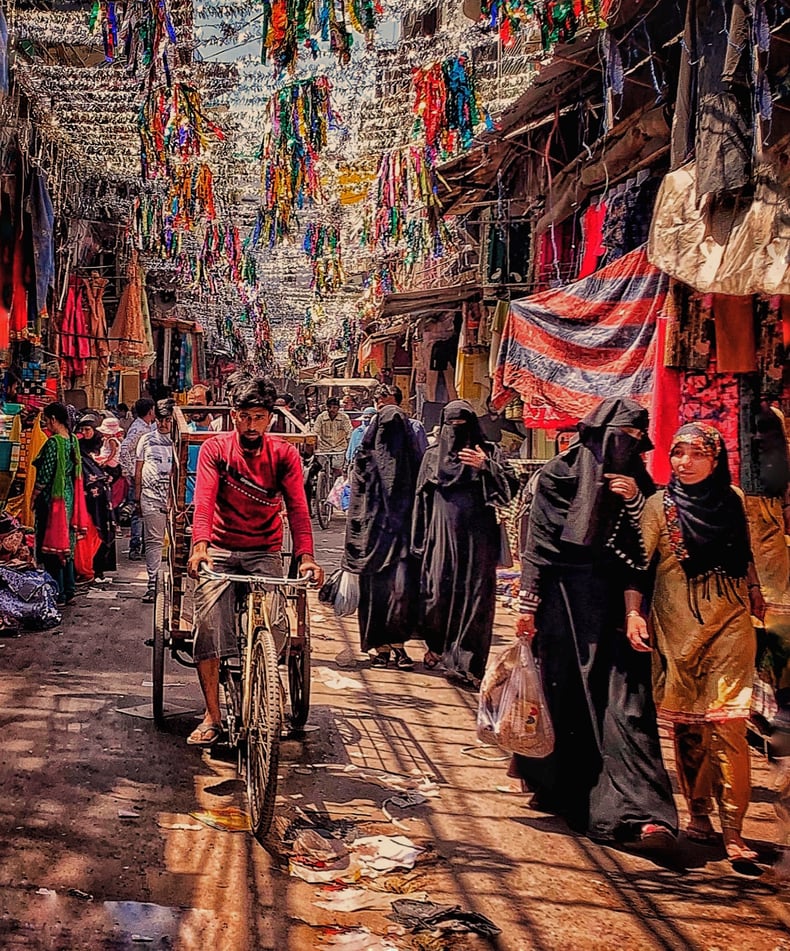 The mesmerizing and colorful Chandni Chowk area of Old Delhi during Andrew's May survey.
Persistence of Character: a defining quality of any surveyor
At AIRINC, it started with an attempt to get a co-op as a Northeastern student in the 90's. Andrew didn't know much about the company at the time, but what he did know fascinated him. Unfortunately, the co-op did not work out, and Andrew continued with his college career. He graduated and set out into the world until the name AIRINC crossed his purview again – this time in the form of a job advertisement to be a cost-of-living surveyor, and this time Andrew saw an open door to continue his lifelong quest of travel and learning that started many years earlier.
Determined to land his dream job, Andrew emailed, faxed, and snail-mailed copies of his resume to ensure his application was received by Tony Salvucci, AIRINC's survey manager at the time. Tony, now Andrew's good friend of two decades, told Andrew that he thought this approach to the job application process showed thorough attention to detail and persistence, which according to Tony, are two of the most important traits a successful surveyor must have. Andrew began his career at AIRINC in 2000.
---

Featured video!
What does a cost-of-living survey in action look like?
---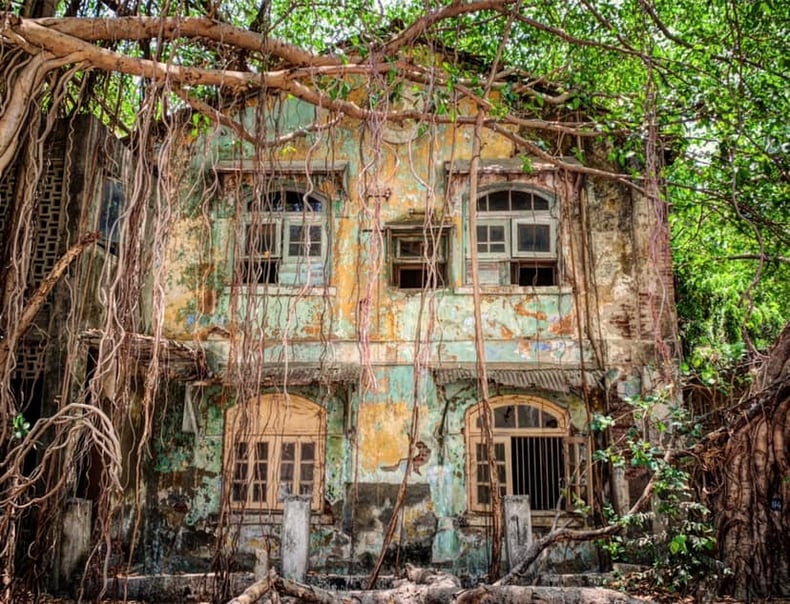 The empty and forlorn Prakash Cotton Mills in Lower Parel, Mumbai.
Present Day
Andrew surveys numerous cities each quarter, and has limited time on-site to collect the data that AIRINC uses to assess cost-of-living and hardship around the world. Though collecting the required information can be difficult in places where language, different customs, or extreme climate present challenges, Andrew says he actually enjoys finding solutions to the obstacles that he faces in such locations.
"Each survey feels like a mission. You need to perform well under pressure, and adapt quickly to new environments and cultures. Lucky for me, I do well under pressure, and growing up as an expatriate, I've learned to transition well to new locations. In the last 2-years, I've visited Turkmenistan, Haiti, Eritrea, Sierra Leone, and São Tomé and Príncipe. I'm getting paid to go to parts of the world that many people have never heard of, and 15 years down the road, that still gets me excited," Andrew's voice resounds with the freshness of travel. Those who have traveled, and those who thrive on challenging destinations, understand his enthusiasm.
"I find my way by allowing myself a little time to get 'lost' in a new city. The biggest lesson I've learned on my travels is that people are more similar than they are different. Even with places where people live in extreme poverty or hardship, there is the love of family and friends, laughter and kindness along with the struggles as people do their best to lead successful lives," he says.
Andrew believes that it is his curiosity about the planet and different cultures, and his desire to see countries that you don't often hear about in the news or travel shows that is the key to his longevity as an AIRINC surveyor.
---

Recommended reading:
What is it like after 6 years as a cost-of-living surveyor?
---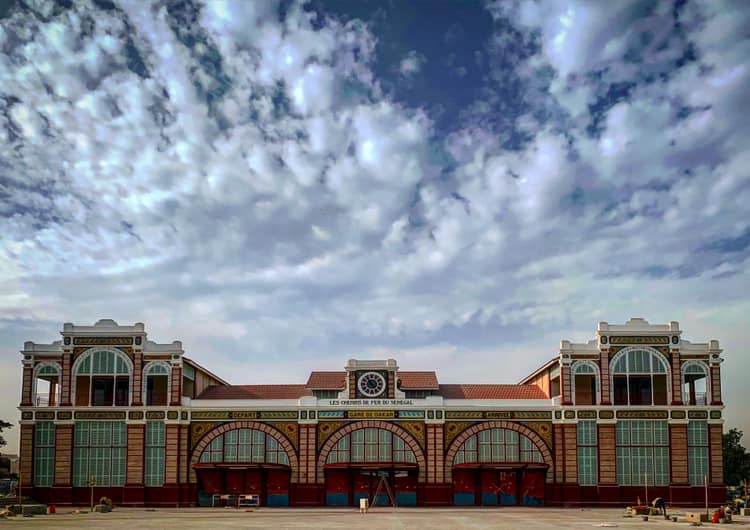 The freshly painted and revitalized Dakar Railway Station in the Plateau city section of Dakar.
Visiting Every Country
Does he hope to visit every country in the world? "No, that's never been my focus," he says. "The best part in being fully immersed, even for a short time, in a completely different world.
"I want to taste the coffee, breath the air, see the color of the dirt on the ground, hear what the locals hear on their radios, see what they watch on their televisions. Get a glimpse of the world from their eyes."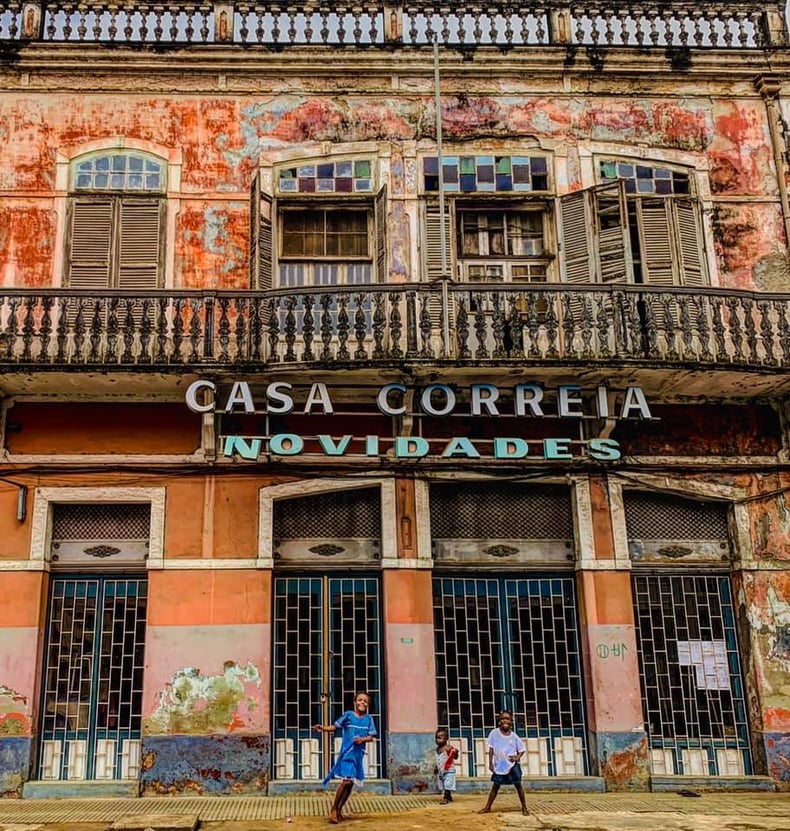 With 11 years between his surveys of São Tomé, Andrew was stunned to realize that almost nothing here had changed in a country that's one of the least visited countries in the world.
Perspective to keep going
Ever eager to meet new people and learn about new places, Andrew approaches each trip as a chance to gain a new perspective – not just about the cost of living and local customs of a city, but of the life as an expatriate in each location. Having lived much of his life as an expatriate himself – he's been living in Hong Kong for the last nine years – Andrew understands the importance of global compensation and the impact it can have on one's quality of life.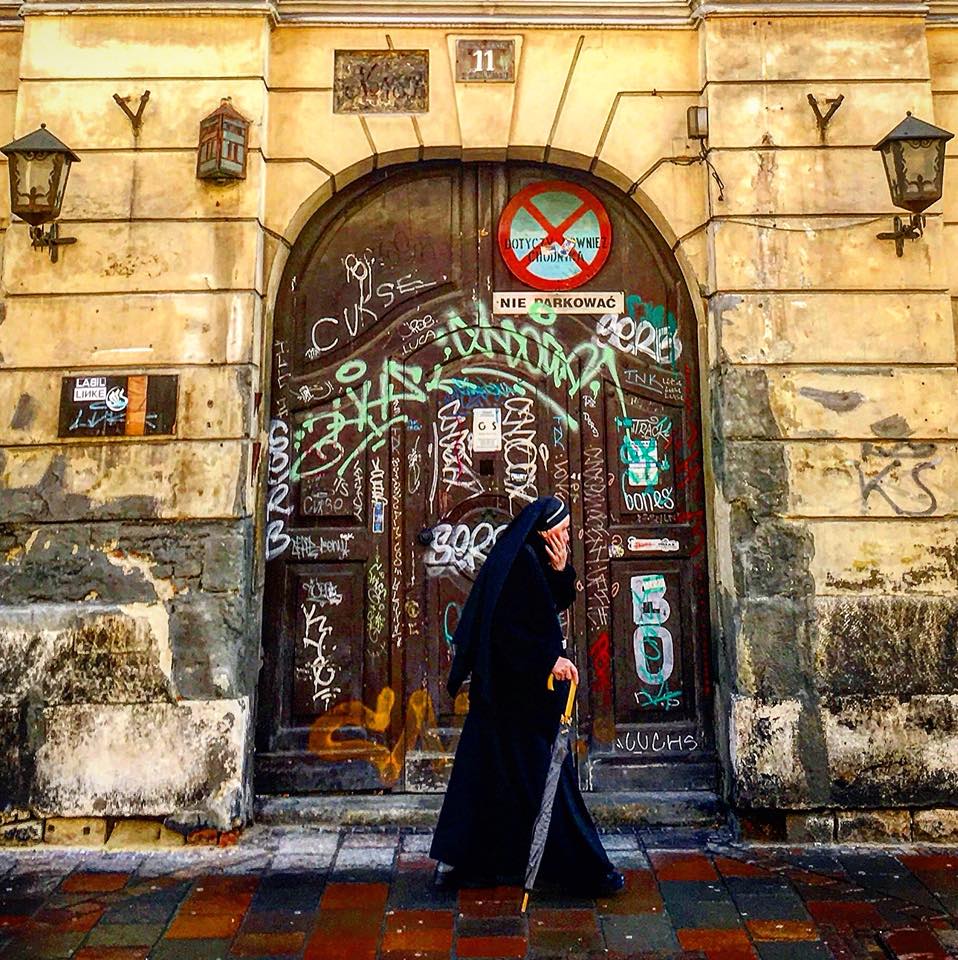 Side street in Krakow during survey, away from the heavily touristed areas.
---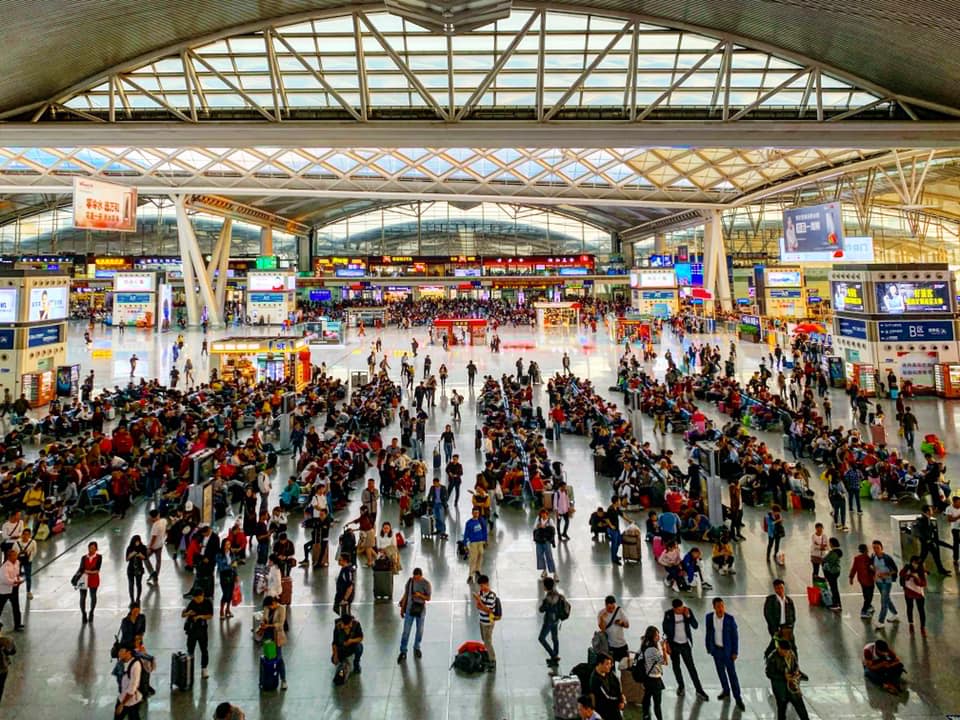 Read more from Andrew's survey travels:
Insights on Nairobi, Budapest, Conakry, and many other locations around the globe!
---
About AIRINC
We help our clients address expatriate compensation and mobility issues in a complex global environment through advisory services, data services, and technology solutions, while providing our employees with a culture of teamwork, global knowledge, career growth, and interesting solutions to challenging problems.
We understand that people make an organization successful. We empower companies to deploy global talent by leveraging high quality-data, decision-making tools, and thought-leading advice. Our industry expertise, solutions, and consultative approach enable us to partner with clients to deliver value. Learn more by clicking here.
---


What's your number #1 goal for 2019?
---