Are you planning to attend the Global Workforce Symposium in Washington, DC on October 5-7? If you are attending, here are some events you don't want to miss!

October 6th from 3:00 pm - 4:00 pm
AIRINC's Morgan Crosby is one of the session speakers.
RES Forum Sponsored Fun Bus Tour around DC
October 5th from 6:30 pm - 7:45 pm
Beverages will be served along with other fun activities.
RES Forum Sponsored Dinner with Signature Cocktails
October 5th from 8:00 pm - 11:00 pm
Location to be decided. Signature cocktails will be served.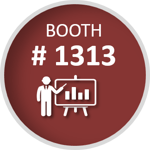 Don't forget to stop by our Booth (# 1313) for your chance to discuss the latest trends in global mobility and for a chance to win Beats Wireless Headphones!
If you'd like to read more about the upcoming events and schedule, here's a link to the Symposium's program.