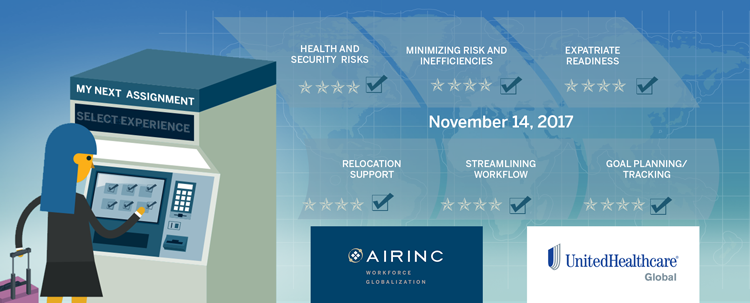 November 14, 2017 | 10:00 A.M. EST | Tuesday
Join UnitedHealthcare Global and AIRINC consultants for a 45-minute webinar to learn ways you can improve your employees' experiences.
Our Global Mobility Discussion Will Cover:
Policy aspects such as providing relocation support and/or choice
Health and security risks
Operational aspects such as streamlining workflow/access to information
Minimizing risk and inefficiencies
Talent aspects, for example goal planning/tracking
Expatriate readiness
Click below to register. If the time/date doesn't work with your schedule, you can still register to get access to the recording.